Our Rather Excellent Funeral Car Service.
When we set up our little company one of our main services we felt we wanted to provide was an economical, respectful car service for funerals, our investment was to this end to deliberately buy and design vehicles that would be fit for purpose. We have even designed the meter placement to be hidden and all signs and logos legal or not (we have exemption from the local council) to be removed during a funeral or service.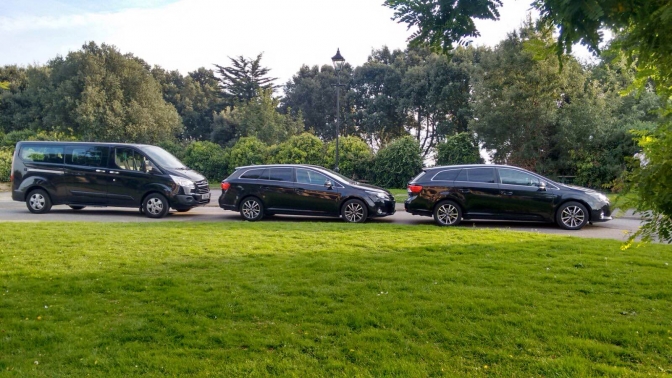 What can we do for you.
We can be an additional car or cars to compliment your solemn day.

Our cars are top of the range and have privacy glass.

We can be an alternative to expensive limousines outside of your budget.

Prices start as low as £60 for one car to and after a service within the borough.

Ring us on

01424 404400

for a friendly chat to discuss your itinerary.
Email us at

funeralcars@trecc.co.uk

with your provisional requirements.

We will price and tailor all your requirements to your satisfaction.
This is, like anything we do at our company, new and different, we like to think its getting back to traditional old fashioned service built with trust. Please feel free to contact us with your comments on how can can improve on it.
Thank you for considering us.
Keith and Bill.